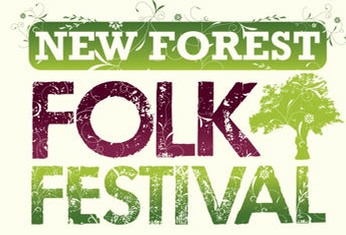 Friday
Saturday
Sunday
Workshops & Singarounds
Wednesday
Thursday
Traders
Childrens Area
Artists information for Sunday
MATT BL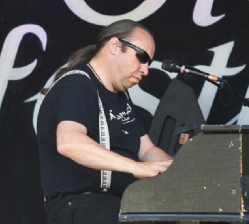 ACK - Definitely one of our festival favourites, so much so you get to see him perform twice!! As well as appearing on the main stage with his blazing piano work he will also be performing a more humorous set on "The Fringe" stage in the bar on Thursday night. An incredibly funny and highly talented musician he never fails to get everyone laughing and for a lot of people he is one of the highlights of the festival.

Matt is from nearby Bournemouth and in the 20 years, and more, spent earning a living in the entertainment world, he has consistently altered his stage persona to meet the requirements of his audience, be they guests at a society wedding, delegates at a business conference or corporate dinner, or bikers attending a rally or even The New Forest Folk Festival. That is why he has been able to perform for Royalty, celebrity, and just about everybody and his aunty. Matt is also a highly acclaimed producer with his own "Hangover Hill" studio.
MAD DOG M
CREA - blend a unique mixture of folk rock, pop, gypsy jazz, bluegrass and 'shake your ass' music. From self-penned songs of adventure, drinking, love and life, to traditional songs of gypsies, fairies, legless pirates and black flies – Mad Dog never fail to capture their audience with their infectious songs.
In constant demand and having played just about every festival and two-bit, jibe-arsed dive in Christendom their famous purple happy bus is fired up and ready for for a trip to the New Forest, and there's room for you – jump aboard!
"This is rowdy, heartfelt, room shaking, spirit-stirring music that only the dead can't enjoy."
The Mad Dog Mcrea line up: Michael Mathieson – Guitar & Vocals, Dan Crimp – Whistles & Flute
Jimi Galvin - Bass, Dave Podmore – Bazooki & Banjo, Pete Chart – Drums, Nicki Powell – Fiddle

Hugely popular at last years festival where they had people dancing around in the middle of the afternoon we have brought them back to end the festival on a high.
FLEETWOOD CAVE
- Marion Fleetwood and Gregg Cave met through new folk supergroup TRADarrr and are Musicians in Residence at KES.
As part of their residency, they have worked closely with members of the cast (in particular with Oliver Harvey-Ball) to create a totally original musical score for this production, mentoring them as they write, record and perform. The focus for the musical creativity has been the students' own writing, supported by the encouragement, experience and expertise Marion and Gregg bring in their role.
Although classically trained, Marion has been a well known figure on the UK folk scene for many years and is probably best known as a multi-instrumentalist member of new folk supergroup TRADarrr and The Jigantics. She has also appeared live with, amongst many others, Feast of Fiddles and has appeared in one guise or another at festivals and venues across Europe and the UK. She is a highly sought after session musician, appearing on over 100 albums recorded at studios including Air in London. She also teaches violin and viola at KES.
She released her first solo album, 'Holding Space', in the summer of 2015.
Since forming folk-rock band CAVE when he was 18 years old, Gregg Cave, has been performing in concerts and at festivals in the UK and mainland Europe. In recent years Gregg has collaborated with musicians and storytellers and has been commissioned by the Arts Council and National Trust to produce two separate pieces of performance.
Gregg is also a founder member of TRADarrr.
Their debut album as a duo, 'People Like Us' will be released in December with a special concert at Holy Trinity Church on January 28th 2017.
NINEBARROW
- NINEBARROW are a multi-award-winning folk duo, who are impressing audiences across the country with their innovative and captivating take on the folk tradition. Described by Mike Harding as sounding 'damn fine' and by Kate Rusby as 'absolutely amazing', Jon Whitley and Jay LaBouchardiere combine breath taking vocal harmonies and melodies, delivering original songs that are inspired and rooted in the landscape and history of the British Isles. As well as crafting unique and engaging original material, Ninebarrow also take a wide-range of traditional folk songs and rework them in their own, distinctive way. Not only exceptional singers and musicians, Ninebarrow are also equally passionate about the stories behind their songs - combining their music with history, folklore and storytelling.


Most recently, Ninebarrow's second album, 'Releasing the Leaves', was released to wide-spread critical acclaim. Recorded and produced in the duo's own studio and mastered by Mark Tucker (whose other credits include Show of Hands and Fairport Convention) the album received a raft of stellar reviews including five stars in both Maverick Magazine and the English Dance and Song Magazine produced by the English Folk Dance and Song Society. Receiving airplay on national and regional radio stations across the UK, including the BBC Radio 2 Folk Show, it was described by Suzi Klein on BBC Radio 3 as demonstrating the duo's harmonies 'to perfection'. It was also awarded four stars by The Telegraph and listed in the paper's Top Folk Albums of 2016.


Following the critical acclamation that the duo have received, they've been in high demand and have been receiving bookings at a plethora of folk clubs, music venues and festivals across the country. As well as headlining in their own right, Ninebarrow have also provided support for some of the folk greats, including Kate Rusby, Seth Lakeman, Show of Hands and Fisherman's Friends. They were selected by Cambridge Folk Festival as one of five 'showcase' artists in 2016 and were described by the festival as being a group destined for 'great things in the future'.


Engaging, charismatic and humorous - Ninebarrow are winning new fans wherever they go. See them live, and you'll quickly understand why.
BONNIE DOBSON
- Morning Dew was the first song Bonnie ever wrote, it's been covered by Robert Plant, the Jeff Beck Group, the Allman Brothers and many more. And for over three decades its authorship was in dispute....
Robert Plant tells the story of how he first met the Canadian folk singer Bonnie Dobson:
"A few years ago I bumped into Bert Jansch – I dared to knock on his dressing room door. Anyway, it was fine, and we found amazing similarities in roots and influences from the places we'd been. It was a beautiful thing. It reminded me that in the 60s I used to sing this song, with Band Of Joy, that was immortalised by Tim Rose and the Grateful Dead. Later I recorded it with Strange Sensation on 2002's Dreamland. And now there's a knock on my door, and there's this lady standing there who says: 'Hello, Robert. You're singing my song.' That was the great Bonnie Dobson, and the song is called Morning Dew."
Plant wasn't the first to record Morning Dew. The song has a colourful history, not least because Tim Rose usurped the credits and some publishing royalties in 1967 – Dobson wouldn't get her dues for more than 30 years. Even now Dobson gets only 75 per cent of her royalty. Rose died in 2002 but his estate still benefits.
Canadian born folk star Bonnie Dobson was a key figure in the '60s folk revival and was involved with the Greenwich Village scene, playing at the Lamplight coffee house and with many of the major figures of the era. Time magazine bracketed her together with Joan Baez and Judy Collins as the three top female folk singers in America.
Bonnie Dobson has lived in the UK since the late '60s and had effectively retired from the music scene (despite an appearance at Jarvis Cocker's Meltdown back in 2007) until she began recording a new album for the Hornbeam record label in the summer of 2013. A new generation of fans including Pulp's Jarvis Cocker and Microdisney's Sean O'Hagan, influenced by her late 1960s & 1970s albums, helped raise Bonnie's profile in the new millennium. Bonnie's 2014 album, called 'Take Me For A Walk In The Morning Dew', features a varied selection of old and new songs, including Morning Dew in a new arrangement.
KEVIN DEMPSEY & TOM LEARY
- Two hugely talented folk musicians whose performances on guitar and fiddle respectively are amongst the best you'll hear.
Kevin made his first impression on the English music scene as part of the progressive pop/rock band Dando Shaft, which he co-founded with Dave Cooper and Martin Jenkins (his future Whippersnapper bandmate). Following the group's breakup in 1972, he spent time in India before heading to America, where he joined Blue Aquarius, a jazz outfit. He also played Latin music with Los Bohemios, and did session work with Alice Coltrane. Dempsey later returned to England, where he formed a folk duo with singer Polly Bolton and organized the jazz outfit Pzazz. He spent most of the 1980s and early '90s as a member of Whippersnapper, along with Jenkins, Chris Leslie, and Dave Swarbrick. He and Leslie later recorded together as a duo, and Dempsey and Swarbrick have also worked together as a duo into the 21st century.
Tom's career has seen him play with Lindisfarne, the late John B Spencer, Phil Bates (ELO), Clem Clempson, Steve Gibbons, Kevin Dempsey, Little Johnny England, Tanna, Zeus, Albion Morris and many more. He received 3 star reviews in Q Magazine for his solo albums, Calm Waters and Off the Rocks. Tom has been in Feast of Fiddles since the outset. Tom has been a great supporter of the festival from the beginning and will be here for the whole weekend, don't be surprised to see him take to the stage with some of the other artists!
BARKER WRIGHT WILLIAMS
- Sally Barker, PJ Wright and Brooks Williams are three hugely talented musicians in their own right that have worked with each other individually but never all together as a Trio. PJ has never missed our festival and came up with the idea of putting together the line up as a NFFF special and from that we are in for a real treat.
SALLY BARKER has had a fantastic career spanning over 30 years, fronting
all-female supergroup The Poozies, collaborating with many bands and musicians including Fairport Convention and Fotheringay, supporting Bob Dylan, Robert Plant and heaps of great people too numerous to mention.
More recently she appeared on BBC TV's The Voice, mentored by Tom Jones and made him cry (and the audience!) several times. She's been called a singer's singer and has loads of soul. She has played at our festival on a number of occasions and it will be great to have her back.
"Sally changes the atmosphere in a room when she sings" - (Chris Evans)
"I have to say you sound amazing and angelic" - (Will.i.am)
"That was beautiful. Sally makes the room stop." - (Kylie Minogue)
"Her enormous vocal range and stupendous control can relax or rouse at will - she coaxes her voice from that of a mild modern English rose to raw throated blues." - (Edinburgh Fringe Festival review)
BROOKS WILLIAMS was born in Statesboro, Georgia (the town made famous by country-blues legend Blind Willie McTell. He's a fantastically talented guitarist and beautifully charismatic performer. He stands on tradition but he doesn't stand still, his influences flying so fast and furious they blur. He's universally loved across the globe, tours like a hellhound's on his trail, and creates a super-charged music that is electrifying and fighting-fit. In 2013 he was nominated 'best male vocalist' by the UK's foremost roots-music mavens, Spiral Earth. Americana UK says, "he has a beautiful voice that you just melt into." And he's one helluva good guitar player, ranked by US Guitar magazine in the 'World's Top 100 Acoustic Guitarists'. The San Antonio Light says that Williams is a "fret monster who has to be seen to be believed!" 23 albums to his name, fRoots says Williams' music is "Americana at its finest!". "He's a lovely player, a lovely singer, and a great writer. The real thing." - (Martin Simpson)
PJ WRIGHT Sharing Sally's Leicestershire origins, PJ's musical influences are many, particularly American music of the fifties and sixties, although his career has spanned the radical, London-based Entire Population of China (Islington's answer to Little Feat) a time in California, backing big-name American "oldie" acts (he was in Bobby Vee's band, alas not at the same time as a piano-playing Bob Dylan!) and, briefly, guitarist with Ashley Hutchings' Morris On Band. Through the 1980s and 90s, PJ regularly recorded and toured with the Steve Gibbons Band, going on to form the Fairport Convention offshoot Dylan Project with Dave Pegg and Steve in 1998, which is still going strong today. Other bands include Fotheringay (with Sally), Fifteen String Trio and current folk-rock sensation TradArrr.

We would like to thank Teccare for their support and for once again sponsoring our festival